Rates that Make Sense …
It's easy to get started …
First we discuss the following:
The project, deliverables to be created or types of support needed

Your deadline/time-frames

Am I creating something new or from scratch?

Sources of information — existing content and materials, interviews, online research
Estimates
Before the "meter" starts, we'll agree upon the project rate or price range, a rate for ongoing work, or an allowable number of hours. Your rate is based on the project scope, deliverables and deadline; the time and effort required to obtain needed information, and the review/approval process.
My Rates
All rates and payment terms are established up front. Typical arrangements for charges:
By the project

By the hour

By the month (retainer)

By the budget

By fee and results combination (caveats on process and metrics that you give me)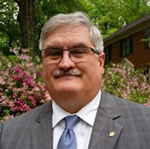 Pete Nassos Customer Executive Director, BFSI at Dell

"Highly recommend Michelle for her insights, solid marketing and business development services!"…