Creating Stories that Sell …
People naturally love stories.  When we listen to stories, we start to relax and let go of our resistance.
During relevant impactful stories your prospect begins to see how a real customer used your real solution to solve a real problem. And your prospect can start to see how your solution can solve his challenges.
According to MarketingSherpa …67% of technology buyers read case studies… as a part of their decision making process.
MarketingSherpa also estimates about 47% of the prospects will pass your case study to other people within their firm.  This means a case study in the form a digital asset will gain more eyes and help increase buy-in toward your solution within your prospect's firm.
So your best and latest success, needs to crafted as a digital story to allow your firm to leverage your story as a sales asset.
If you find your internal resources lack the bandwidth to craft your success stories, hire me to quickly craft your stories!
How to Make Your Stories More Powerful!
The other aspect that makes stories powerful, is when you deliver concepts in the form a story, your customers relate and remember what actually happened. They'll …remember the results achieved… that led to the result.
We remember far more when we deliver new solutions or concepts when they are delivered with a story.
Some of my clients prefer the result when I apply neuro-linguistic psychology into the story, because they notice a significant increase in response, when they track and test the results.
So as you look back at the victories your solutions achieved for your clients, and image when those valuable scenarios are captured and crafted using formulas that achieve higher than usual response. When your firm begins utilize case studies crafted with neuro-linguistic psychology you'll start to notice your firm experiencing more leads. It's almost like finding lost money.
If you find yourself curious or just want to see for yourself, …contact me… and …hire me… to   write your next case study.
This way, you'll see the difference for yourself.
My case study service includes:
Discovery call
Refining the creative brief for your specific project
Interviewing 1-2 customers per case study
Writing your customer success story
Allowing your customer to review and sign-off
Submitting the final draft to you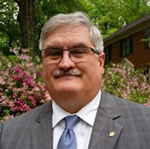 Pete Nassos Customer Executive Director, BFSI at Dell

"Highly recommend Michelle for her insights, solid marketing and business development services!"…