Ready to Ghostwrite Your Book
If you have a book inside of you, and find yourself struggling to get the words out, well … you came to the right place!
When you hire me as your ghost writer, not only will I write your book in your own voice, … but, if you desire … I'll up the ante!
I can actually …create an experience… for your reader, that leads him to naturally …follow the actions,… that you …want the reader to take!
How can I do that?
I simply apply several highly persuasive language patterns that literally seed and embed suggestions, covertly into your reader's mind.
These uncommon techniques …create superior results!
Within my writing, I'll seed several suggestions using the same type of NLP language patterns that Bandler uses to help his clients create positive change in his private sessions.  These patterns are so powerfully effective in advertisements, sales letters, web copy, video, and number of other medias; the reader, often, unconsciously remembers the suggestion.
Many times, my clients will find their new customer repeating verbally – word-for-word – the suggestion that I embedded into copy – sometimes, even months later, after reading it.
Frequently, the suggested commands …stay locked into the reader's mind.
And the best part, the reader will think the suggested action was their idea all along – again this only increases the likihood they take action.
So if you want your reader to call you for a consultation or enroll in one of your up and coming courses, or perform some other type of ethical action, make the decision to… hire me for your project,… will likely be a rewarding decision.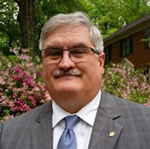 Pete Nassos Customer Executive Director, BFSI at Dell

"Highly recommend Michelle for her insights, solid marketing and business development services!"…