Providing Marketing Support that Makes a Difference
As we work together, I'll share proven methods and tested tactics on how to make your marketing or lead generation campaign more effective.
For example, certain colors, as well as images, invoke higher response, ultimately generating more leads with your marketing — whether it's a web page, sales letter, or advertisement. Even placement between the copy and the images can impact your outcome.
You'll receive inside proven information that very few marketers or copywriters ever uncover.
Many of my clients often request my services to help them with the following:
Strategic Marketing:
Develop your value proposition with a clear marketing solution marketing message to help you differentiate your brand
Brainstorm unique selling position and product messaging
Help you define your buyer personas, buying criteria, competitors, and trends
Build marketing plans to increase your mind share and attract more customers
Develop playbooks to help train your sales team and marketing tools to move customers through the sales funnels
Tactical Marketing:
Review and critique existing campaigns
Develop ideas for offers and approaches that are both strategic and irresistible
Design and implement lead generation campaigns
Develop nurturing email or company newsletter for attracting prospects
Write sales scripts and processes for cold calling and handling customer sales meetings
Additional Training and Support:
Need some help with your trade show – count on me!

Whether it's planning, managing, putting it together, joining you at your booth, or speaking on your behalf – I've done it all and I can do it for you!
I can take your trade show off your plate to help you gain the best results.
Need more energizing copy in-house, hire me to train your staff.  I've helped a number of firms improve their copywriting results quickly!  Conducted hundreds of trainings.

Deliver a number of energizing and powerful copywriting techniques
Give suggestions on how to keep copy ideas current
Share insights on how to know what works
Remove months or years off the learning curve
You'll start to see results in your staff right away!
Need to brainstorm some ideas
Generating new ideas or shed some light on the latest marketing trends
Developing an integrated marketing campaign across mediums
Creating an editorial calendar for articles and PR
Interviewing their best client or the new clients they want to retain
Or, discussing marketing challenges – both big and small
Not sure where to begin?
Call me now,  and I'll help you get started!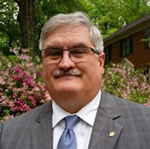 Pete Nassos Customer Executive Director, BFSI at Dell

"Highly recommend Michelle for her insights, solid marketing and business development services!"…