Captivating Newsletters, Emails, Blog Posts, and Articles …
If you find yourself considering whether to start providing consistency in generating news letters, emails, blog posts, or articles now or later, it's better to move forward now.
Here's why:
It's simple!
Even with the Internet, it still takes between 7 to 11 touches for a prospect to consider your solution as possible option.
Email or newsletters provide an effective means with a high return for touching prospects and nurturing these relationships.  Combine these methods with a smart, proven strategy (like I've created for many clients), you'll begin to notice more hot inquiries within as few as 30 to 90 days.
Many of my clients discovered significantly more business generated from the strategies that I implemented.  When measured my methods statically increased their online revenue by 20 – 30% within twelve-month period.  That's a game worth playing!
Each message, strategically channeled, helps diminish resistance and informs your potential buyers about your solution. It allows your prospects to start to see how your solution can alleviate their challenges.
Prospects can also begin to see how other customers like your solutions and your company.
Start a Nurturing Strategy Today …
Most find sales start to become easier to make when a strong, trust-based relationship was established by using nurturing strategies.
Building relationships take time — and great content makes the outcome more predictable.
You have to provide prospects with something they need — and these days, that means a vast amount of relevant, valuable, and useful information.
Find out today, how I can help you develop an effective Content Marketing Strategy that helps you generate a serious supply of high quality leads.
Contact me at Michelle@OnTargetWriter.com or call me at 404-644-6066.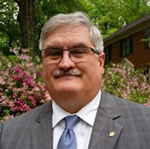 Pete Nassos Customer Executive Director, BFSI at Dell

"Highly recommend Michelle for her insights, solid marketing and business development services!"…