Persuasive White Papers
If your company sells products or services that are – any one of these… :
Newly innovative
High-end or expensive
Complex
Involves a committee to make the buying decision
then white papers can significantly help you grow your business — and add more dollars to your bottom line.   Consider hiring a white paper copywriter with the ability to write your asset persuasively!
White papers and reports provide one of the highest returns for your marketing investment. When written with a compelling title and captivating promise, they serve as a powerful lead magnet.
Combine an alluring white paper with a lead nurturing system, it can generously bring a source of leads on a consistent basis.
Well-written white papers or reports often help penetrate or remove the obstacles in a buyer's mind.
They provide an effective means to demonstrate why solutions like yours delivers a superior method for approaching or solving a problem or challenge.
White papers help do the heavy lifting by persuading your audience base on factual information.   They help educate your prospects on what had changed. White papers inform your prospects on why they need to consider solutions like yours.
When the white paper is crafted to influence, it will guide your prospect to select your solution as the obvious choice, — without being direct.
If you currently, aren't offering your customers white papers or reports, your first one can start with as few as 2500 words.
So if you like to start generating more leads with a white paper or report, be sure to contact me at Michelle@OnTargetWriter.com.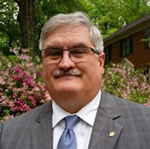 Pete Nassos Customer Executive Director, BFSI at Dell

"Highly recommend Michelle for her insights, solid marketing and business development services!"…