Contact me, today!
I help clients worldwide, so get in touch!   So far, worked with clients in 11 countries.
Let's put your revenue or lead-generating projects into action!  Contact me today, so you can start attracting and generating high quality leads – almost right away!
Your complimentary 20-minute consultation, is available upon request.
►Fill out the form below and let me know, how I can help you.   You'll receive a response within 24 hours.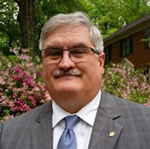 Pete Nassos Customer Executive Director, BFSI at Dell

"Highly recommend Michelle for her insights, solid marketing and business development services!"…