Deep Experience Across Industries

Most of my clients reside in technology.  Because technology firms provide solutions across various markets and industries, my clients' projects often expose me to diverse business experiences.  Exposure like this … allows me to quickly grasp many markets outside of technology.
You'll find … when I work with you… I'll hit the ground running – almost immediately!
Either you can …hire me … for a set period, or an as-needed basis, or on-going
I wrote copy or developed marketing and sales materials for all of these industries:
B2B Industries
Technology & Software
Financial Services
Insurance Services
Telecommunications
Financial Planning
Healthcare
Manufacturing & Supply Chain
Mining
Industrial Services
Attorney Services (Corporate Law)
Commercial Real-Estate & Architecture
Automotive
Training & Coaching
Sweepstakes promotions
Gaming
Lead Generation
Teleservices
Entertainment
Education & Training
Sales Training
Consulting & Services
Professional Staffing Services
Nonprofit Organizations
Government
Trade shows
eTextiles, Electronic Textiles, Smart Textiles
B2C Industries
Attorney Services (Personal Injury, Elder Law & Estate Planning)
Residential Real-Estate
Food and Beverage
Automotive
Hypnosis
Utilities
Lead Generation
Entertainment
Extreme Sports
High-end Furniture
Consumable Goods
Cosmetics
Electronics
Self-Improvement
Coaching
Higher Education
If you don't see your industry or market listed, call me at 404-644-6066 or email me at Michelle@OnTargetWriter.com.
Chances are, I've worked in a very similar industry.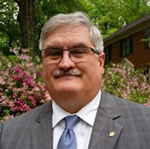 Pete Nassos Customer Executive Director, BFSI at Dell

"Highly recommend Michelle for her insights, solid marketing and business development services!"…