Clients and Results
The clients of On Target Writer all bring unique challenges, goals, requirements, market positioning, experiences, and expertise to the table.
As a marketing consultancy, the services rendered, the strategies recommended and the solutions that wisely become adopted, during our projects, are unique for each assignment.
The customer testimonials presented within our site are unique for each client and cannot be viewed as "typical".   Each customer requires a solution or recommendations specific to meet their needs.
View each testimonial as a unique case study.  Each will present an insight to the company's experience while working with On Target Writer. Details about each case study will vary.  Each client's solution, customer audience, market, competition, affecting trends, positioning, maturity, and project budget varied.  Each client received different services and their success should be measured differently.
Below represents a few of my many happy clients.  My clientele includes working directly with many well-known and Fortune 500 companies.
Testimonials and Case Studies from Clients
Recommend for solid marketing and business development services: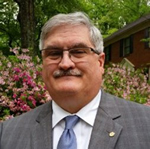 "Successfully launching new solutions can be tricky, because you have a limited chance to get it right. The message needs to penetrate the clutter and land meaningfully for prospects to hear it. Michelle worked with us at Dell to develop our strategic messaging, value proposition, and positioning. She helped us develop our executive presentation and supporting playbook, marketing materials. I highly recommend Michelle for her insights, solid marketing and business development services!"
Peter J. Nassos
Customer Executive Director,  BFSI Dell Services, Dell,
Atlanta, GA
Top-notch Copywriter, Over Delivers, Beats Deadlines, and …
Dustin Mathews
Speaking Empire CEO  and  Author                           www.SpeakingEmpire.com
Increase profits for online businesses:


"Not only do I endorse Michelle Murray's Copywriting, I have personally hired her to work with several of my customers to help them increase profits in their online businesses.  She has helped my customers from around the world increase their bottom line in the information marketing, business-to-consumer, and business-to-business markets.  She does great work and is first class all the way!""
Perry Marshall
Author, Definitive Guide to Google AdWords, Definitive Guide to Writing White Papers
www.PerryMarshall.com
Chicago, IL
Best marketing email messages that really work:

"I sent out 12 cold call emails and got 3 responses within less than 10 minutes. Your messages really work!"
Betsy Cagle
Senior Recruiter
Atlanta, GA
Increase sales for online catalog:


"We had increase of new orders when we implemented Michelle Murray's copy for our online catalog.  We are working longer to fulfill the new orders.  Her online catalog copywriting absolutely works!"

Raul Hernandez
President of Forever Redwood
www.ForeverRedwood.com
Annapolis, CA
Advised our team to optimize for conversions – brilliant!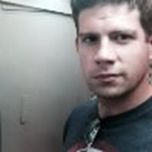 "Michelle advised our team to optimize for conversions by creating offers based on our services that were very clearly "called to action." We took action on this idea (cf.: www.cowleyweb.com) and it is brilliant! We are looking forward to expanding this model as we go and look forward to the increased new business."
Joe Cunningham
Internet Marketing Manager
Cowley Associates Ad Agency
Syracuse, NY
Win major accounts to open a new office in an another country:

"Michelle, thanks for getting DocuCorp on the map in London. I awarded you this trophy because we won two major contracts in the UK: American Express and HSBC. Her efforts writing the proposals, creating all the sales support materials, and presenting solutions made a difference!"
Amanda Santos – Trew
Sales Executive
High-tech expertise allowed her to quickly understand and articulate our value: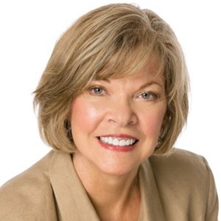 "Our first conversation cemented the working relationship. Michelle was knowledgeable about our industry, very generous with helpful recommendations and willing to work on a tight deadline in the midst of the holidays and other year-end projects. Her high-tech expertise allowed her to quickly understand our objectives and help us articulate our value and solutions from an insider's perspective.
Michelle exceeded my expectations from beginning to end, and I look forward to working with her on other projects, as well as recommending her services to my business associates."
Virginia Livingston
President of Sales Activation
Denver, CO
Worked above and beyond to meet our deadline, and caused 9.9% direct mail response from a conservative market:
"I have been spinning my wheels trying to get a sales letter written for a particular product/market…and decided to call Michelle.
Michelle looked closely at my business, researched my industry, my competition, my market and so on, in order to apply the emotional appeal and techniques in her effective sales letter.
Michelle went far above and beyond on several occasions, offering tips, envelope teaser copy, and more. And finally, she was always aware of my deadline.
The letter mailed and pulled a 10% response from a very conservative Canadian financial market."
Les Cseh, President
www.ASAPchecks.com
Alexander Bay, NY
Phenomenal 13.8% opt-in rate for eldercare market:
"As far as specific results, since this was a new project being launched ("Lawyers with Purpose")  I don't have anything in the past to compare to, but I can tell you that we're getting a 13.8% opt-in rate on our home page, which is phenomenal given the nature of the page and the work that we're doing."
Danny Hammond, President
NBK Marketing
NY, NY
277% increase in conversions: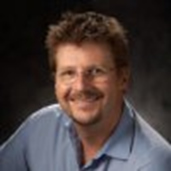 "Michelle's excellent copy has helped get a 277% increase in conversions on our last project."
Andreas HUttenrauch CEO
www.globi.ca
Alberta, Canada
Messages that cause response:
"I get email messages every day. There was something about her message that caused me to respond."
Tim Haley
Vice President of Sales of Wired Storm
Atlanta, GA
Launched a new business with immediate sales:
"Michelle, you helped me launch my professional speaking business with a bang! I showed your copy to one prospective customer, and immediately got a $6,000 speaking event.  The customer was already reviewing 15 other seasoned professional speakers. The customer said if his firm likes my presentation, they will hire me for the remaining two speaking engagements at $6,000 per event.  I could potentially net up to $18,000 from showing one client. I can't wait to market your copy!"
Mark Aaron
www.SecretJediMindTricks.com
Atlanta, GA
Direct mail generating 27.4% new business to a cold list:
"Michelle Murray wrote my direct mail campaign.  I mailed the letters to a cold list.  The first mailing generated 27.4% new sales.  She's exploded my business to an increased level that I never thought was possible. I highly recommend hiring her as your copywriter and marketing consultant. In addition, her ad campaigns increased my business's monthly sales by 50% as well as I received 30% increase in profit per sale."
Mark Irish
Entertainment Consultant
Atlanta, GA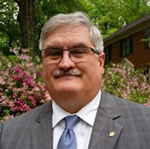 Pete Nassos Customer Executive Director, BFSI at Dell

"Highly recommend Michelle for her insights, solid marketing and business development services!"…